Take Your Career To New Heights
Our nationally recognized and award-winning education program will take your career to new heights. Our goal is to provide relevant and quality content to meet the needs of all agents. We offer classroom, web-based, self-study continuing education courses, as well as insurance pre-licensing training. Whether you are new to the field of insurance or a seasoned professional, we have education to meet your needs.
Custom Training
Bring our knowledgeable instructors and informative continuing education classes to your agency.
E&O Risk Management Courses
Learn how to avoid E&O claims, and earn loss-control credit on your Westport or Allianz policy.
Online Learning
Earn continuing education credit from the comfort of your home or office. Find a course that fits your schedule.
Designation Programs
Build your career and increase your potential by completing on our designation programs.
New Hire Training
Start your new hires off right with one of our new hire training options.
Pre-Licensing Training
Ready to pursue a career as an insurance agent? You will first need to become licensed.
Resources for License and CE Questions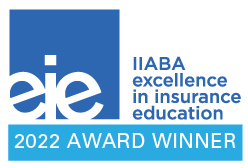 Questions? Please contact our education team at education@bigimd.com or 410-766-0600 for assistance.