The Maryland Messenger is our quarterly magazine containing concise, up-to-date, insurance information on all phases of our business. Each issue includes important information pertaining to the association, events, education offerings, and much more. These key features, along with significant industry news, make the Maryland Messenger a must-read publication with agents in Maryland.
Check out the latest addition of the Maryland Messenger below!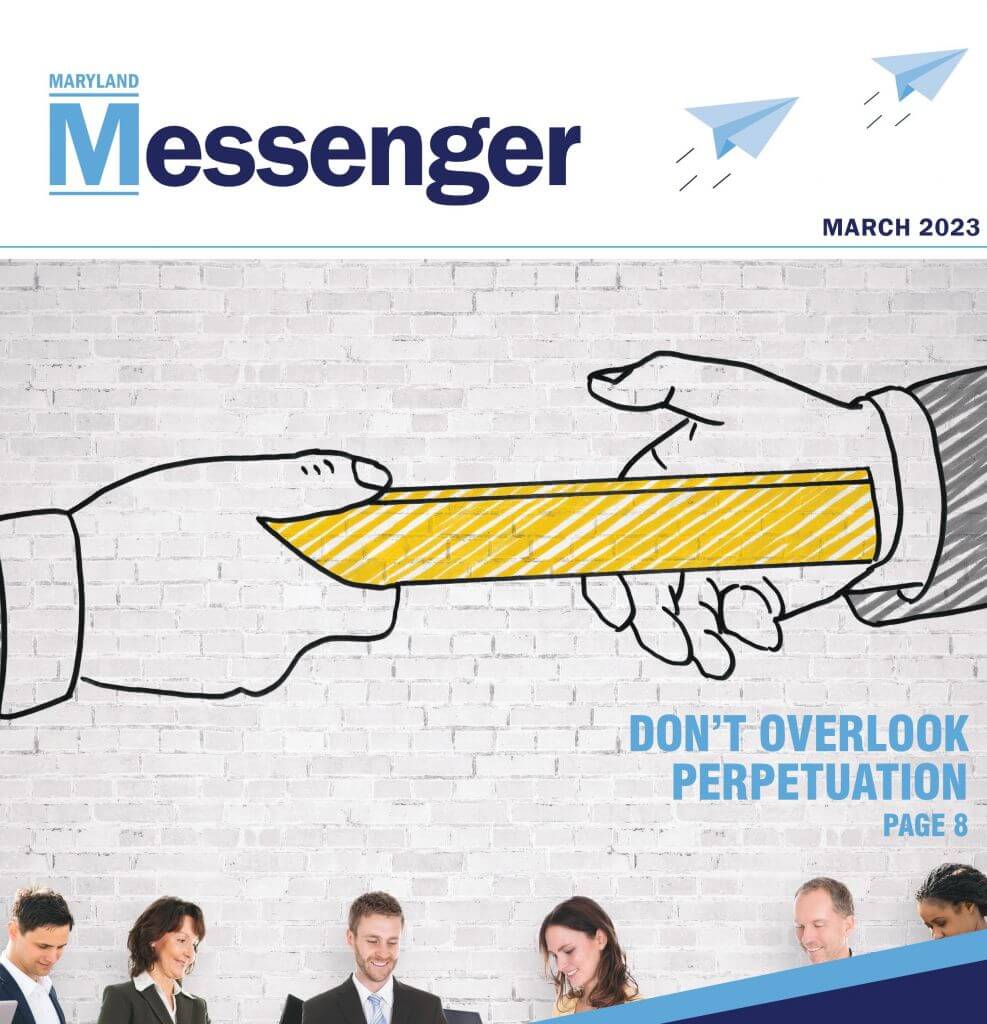 Topics Covered In This Issue:
- Chairman's Message
- Remote Errors and Omission Risk
- Don't Overlook Perpetuation, Even Now!
- 2023 Legislative Snapshot
- What's Your Biggest Insurance Industry Challenge?
- Life Corner
- Tidbits
- Markets
- Education Corner
Advertising Opportunities
As an advertiser, you will lock in valuable benefits and unique access to our network of independent insurance agents in Maryland while positioning your organization as a critical partner in leading our industry into the future. We are confident that your company will benefit from your commitment and the exposure to our members and industry friends.