Having a perpetuation plan for your agency is one of the most important investments you can make in your agency. It will protect you, your customers, your staff as well as your family. It is critically important for all agencies to document their plan, regardless of where they are in their agency lifecycle. That's why we have partnered with Carey Wallace of Agency Focus to help our members build
the plan that is right for them.
Agency Focus works with independent agent owners to ensure that they understand their agency's Fair Market Valuation, the risk factors and opportunities impacting your value, and the ways you
can leverage this data to grow your agency's value. In addition, Agency Focus provides guidance and support in order to build strong perpetuation plans that are in line with the agency's goals
and timeline. All plans are supported by financial modeling and the appropriate documentation to ensure the agency's future is protected.
Big I Maryland members receive a FREE 30-minute consultation with Carey to review your agency needs and provide advice and resources focused on business planning,
agency operations and compensation strategy.
Customized consulting is also available, and includes:
Agency Operations
Compensation Strategy
Transition Planning - Clients
Transition Planning - Future Owners
Agency Goal and Budgeting
Cashflow and Risk Analysis
Carrier Strategy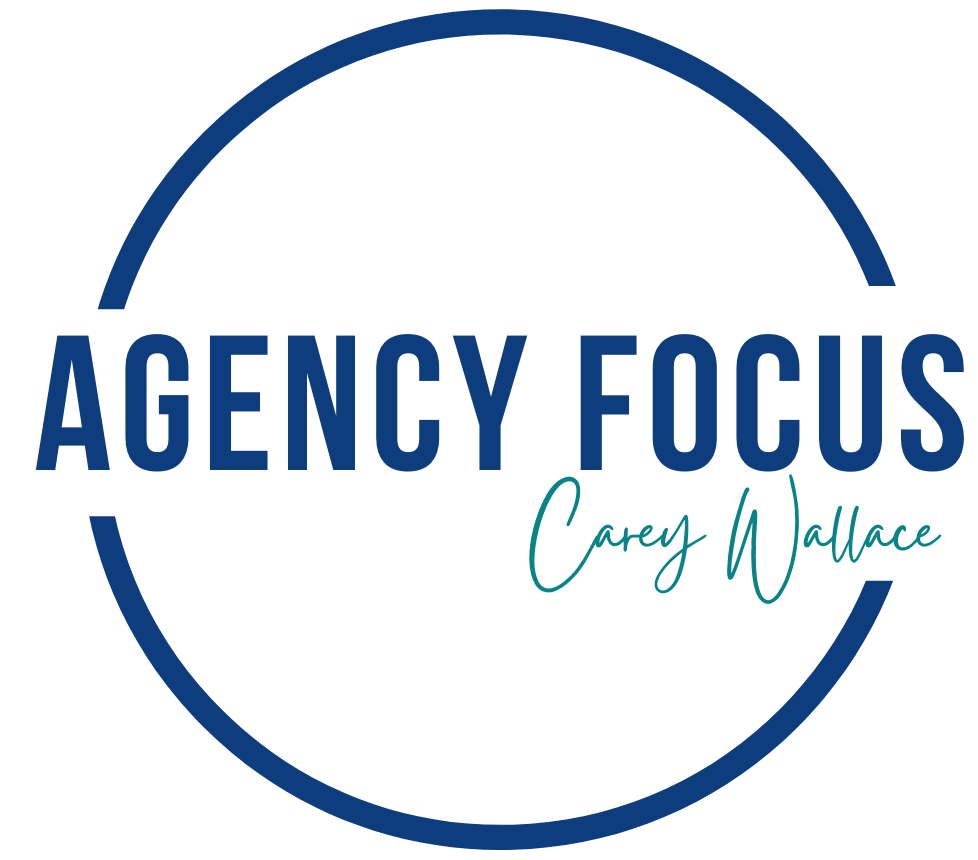  Meet Carey Wallace
Carey is a fourteen-year veteran of the insurance industry with a background in finance, data analytics, and agency consulting. During that time, Carey developed key business consulting services to
ensure that agencies have the information and support they need to plan for their agency and successfully perpetuate to the next generation. She has worked with hundreds of agencies to help them understand their agency's value and plan for the future. She is also a nationally recognized speaker on both the impact of leveraging data in your agency and valuation as well as perpetuation planning. Beyond that, Carey genuinely cares. She takes an approach to understand your agency, your need and works with you to build out a plan that makes the most sense for you.
 Upcoming Webinar
Key Areas of Focus For Perpetuation Planning
Join Carey Wallace from Agency Focus on Tuesday, May 10th, for a virtual session that will take a look at the key decision areas that an agency owner needs to focus on when establishing a perpetuation plan. The topics will range from, your key priorities as an agency owner, the importance of time, defining your involvement with that agency after transition, qualities for a strong successor, mentoring the next agency owner, funding a transition, and much, much more. You will leave with practical take-aways that you can consider as you plan for your agency's future.